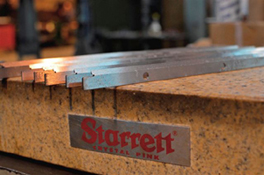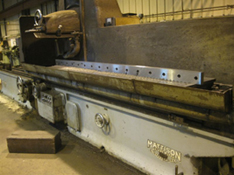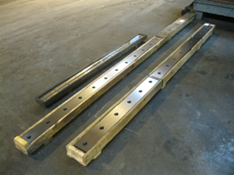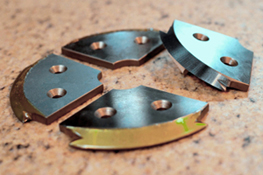 Brown-Covey Inc. has over 40 years of experience sharpening shearblades, scrapers, knives and slitter blades.
Our Mattison Grinder can accommodate shearblades up to 14' in length. Far superior to knife grinding machines, our grinder floods the blade with coolant to eliminate heat distortion.
We will grind your blades and scrapers to like new sharpness, straightness and parallelism. We can hold .001" parallelism over the entire length for ease of re-gapping your shear.
Sharpening your blades now, before they chip or gall allows minimal stock removal, extending their operational life.
You can count on us to do the job right the first time and quickly return your shear to production.
Please call or email for pricing information.