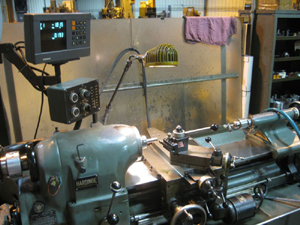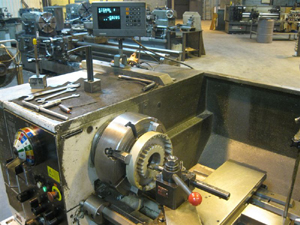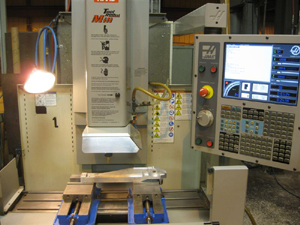 We offer full machine shop services including, Part Rebuilding and Reconditioning, Emergency Replacement Parts, Prototypes and Custom Machining.
We can work from your CAD file, blueprint, sketch or sample piece.
Whatever your needs, Brown-Covey Inc. has the highly skilled people and the equipment to do the job right, the first time.
Our Services Include:
Product Design and Engineering Solutions
Reverse Engineering from worn or broken parts
Turning:
High Speed Lathes, .062" to 6" Dia.
Clausing Precision Lathes, 15"O.D. / 9"O.D. x 62" between centers
Engine Lathes to 28"O.D. x 10' between centers
Milling:
CNC Milling
Horizontal Milling and Boring
Manual Milling
Precision Jig Boring
Grinding:
Mattison Surface Grinder, 30" x 30" x 10'
Blend up to 4' wide by 10' long, (One of the largest Surface Grinders in the Midwest)
Top quality Shearblade Sharpening, Scraper and Blade Sharpening
Surface Grinding
O.D. Grinding to 18" Dia. x 7' between centers
Short run I.D. Grinding
Press Work: